Become Our Partner
Our front-end partners are software application service providers (ASP), sales and service companies and consultants that view I-Link offerings as strategy to the success of their business. The front-end partner program offers significant benefits and opportunities to individuals or companies enrolling in the same. Authorized partners seeks to promote I-Link's specialized services to their current and future customers.
I-Link believes that way to march ahead is by having reliable and enterprising partners both in the technology and business development domains. Our current business partners are located in Germany, USA and UK. I-Link is looking to enhance its partner portfolio and is actively looking for partners.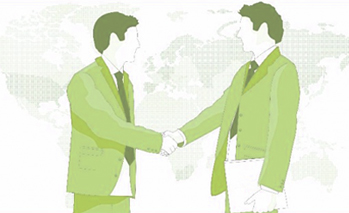 The program enables our front-end partners' to deliver complete software solutions and services to meet the needs of enterprise customers. I-Link is devoted to continually providing our partners with resources and materials for business development, marketing, sales, technical support, training and education. Our program allows solution providers, professional services organizations, software resellers, and software manufacturers to provide scalable, end-to-end solutions to meet their customers' requirements.


We also offer a range of benefits to members of our partner program; these include:
Collaborative business development – I-Link provides collaborative marketing strategies with its partners to facilitate the branding and business development efforts of both parties.
Competitive margins – Our competitive pricing, combined with professional services and solutions, enables our partners to build profitable relationships with their clients.
Technical support benefits – I-Link is committed to providing partners with technical and non-technical assistance as they promote and sell our solutions.
Showcase your company on our website – We showcase your business and offerings on our website to provide you greater web presence.
A key component of your solution offerings – By being our front-end partner, you ensure the maximization of success for your customers.
To learn more about how your organization can be I-Link's front-end partner and for any other information,
please contact us at: info@ i-link.co.in