CRM Software Development
The main motive of CRM (Customer relationship Management) is enhancing sales and maintaining strong relationships with the clients.Our CRM application poses many advantages to an organization helping them manage large number of customers, knowing their needs and buying behavior, retaining the important ones and increasing their valuable inputs.Our CRM application brings a sort of collaboration among the clients as well as employees and thereby increases the productivity. It is such efficient software that it manages all contacts associated to business and also increases the contact list generated from sales activities.
As technology company I-Link offers Custom CRM solution using Microsoft technologies, Java open source. We have deep expertise in building custom CRM solutions for different industry clients.
We create CRM solutions for sector listed below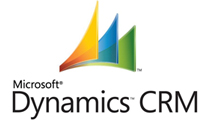 Retail shops
Software and Technology
Finance & Banking
Media & Publishing
Travel & Hospitality
Hospital & Health care
Finance & Accounting
Contact us at

for more details. We will get back to you as soon as possible.